Today, Queen Letizia of Spain today received two audiences at the Royal Palace of Zarzuela in Madrid. In the morning, she received audience form those attending the meeting of the International Council of the Royal Theater headed by its president, Helena Revoredo.
The International Council is a support body integrated into the structure of the Teatro Real with the aim of promoting the participation of civil society at the international level in the Teatro Real and the dissemination of its artistic project. It counts among its members with outstanding personalities who share their philanthropy and fondness for opera and wish to lend their personal support to the proper functioning of the Teatro Real.
Its members, from countries such as Argentina, Germany, Brazil, Colombia, Chile, the United States, Spain, France, Greece, Mexico, Peru, the United Kingdom, China, Switzerland and Venezuela, meet once a year in Madrid around a debate that drives the development of new projects and the approach of opera to new audiences inside and outside our borders.
Later in the day, Queen received the audience from the winners in the XII edition of the Awards "Good morning, Javi and Mar: for a better world". 'Good morning, Javi and Mar- For a better world' receive stories of people who are caring, generous and who make the day to day easier for others. Anonymous heroes, who give their time and unconditional love to improve the lives of others, deserve recognition at the height of their actions.
This year award goes to Javier Pitillas and Discamino – an association that helps people with functional diversity complete the Camino de Santiago and fulfil their dreams. More than a hundred people have come to Santiago from the hand of DisCamino, an initiative that shows that generosity, solidarity and effort serve to fulfil dreams and help others to realize theirs.
 Noé Valverde, the second prize winner, was eleven years old and saved the life of a baby who had fallen into a pool near where he was playing with his friends during the celebration of a Communion. María José Gimeno, third prize winner, who decided to create an association Mamás en acción some years ago. More than 700 people are part of this association that dedicates their efforts and time to accompany the children who are alone in the hospital.  The fourth prize is the Reina Sofía Day Center, which dedicates its efforts to taking care of patients with Alzheimer's and other dementias.
Next winner is Vicente Martínez who suffers from osteogenesis imperfecta, the disease known as "crystal bones". For years he has dedicated his efforts to meet sporting challenges that help him raise funds for the Association of Glass Bones of Spain (AHUCE). Finally, Rubén Conde, with cerebral palsy, coach of a female school football team.
For the day at home, Queen chose to bring Ivory Pleated Dress with two-tone Print from Spanish label Massimo Dutti that she debuted during her visit to Salamanca in September 2018.
She paired it with her navy Carolina Herrera slingback pumps.
Her Gold & Roses Crawler Skyline Earrings
and Karen Hallem ring finished the whole look.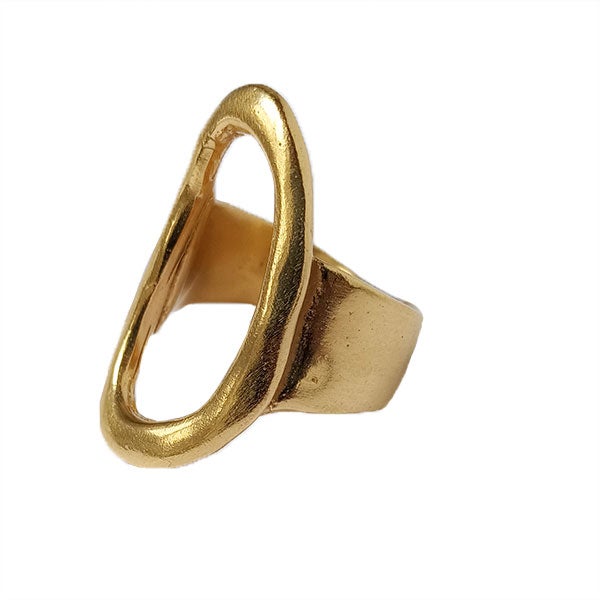 Next, we will see Queen on Monday at Windsor Castle in the United Kingdom for Order of Garter Service where King Felipe will receive the noblest order of Garter from British Queen Elizabeth along with King Willem-Alexander of Netherlands.