Queen Letizia of Spain was back in Mallorca on Tuesday to preside over the opening ceremony of the ninth edition of the Atlàntida Film Fest, organized by the Film in Platform and directed by Jaume Ripoll at the Bellver Castle in Palma.
Palma in Mallorca is a special place for the Spanish Royal Family, as the royals spend the summer break in August every year at the Balearic Island and pose for the annual family photos.
Atlàntida Film Fest was born 8 years ago as the first online film festival in Spain with a mission to make known to the public the best international films that did not find a place in Spanish theatres.
After exceeding 150,000 spectators and being elected "Best Festival of Spain" by the Ministry of Culture (ICAA) in 2015, Atlàntida has continued to evolve and has therefore consolidated a physical venue by expanding the format. By the time, the seventh edition came around the number of viewers on screenings increased by 40%.
Today's event began in the courtyard of Armas del Castillo with a musical performance by the singer Soleá Morente, a "Princess of Girona Award for Arts and Letters 2018" winner.
Next, a tribute video was screened in the honour of British television and film director, Ken Loach. It was presented by the film director Fernando León, who introduced a laudation in his honour. Ken Loach today received the "Master of Cinema" award.
After the presentation, Queen Letizia attended the screening of the film " Born King "- based on the history of King Faisal of Saudi Arabia and his childhood, directed by Agustí Villaronga and produced by Andrés Vicente Gómez.
A video of the day.
Embed from Getty Images
For the day, Queen chose a very artistically monochrome look. She was looking stylish chic in a sleeveless black top and white trousers. Both pieces are still unidentified.
The Spanish Queen paired the outfit with her black Manolo Blahnik Gotrianc Slingbacks 105 Pumps debuted in March this year at Tribute Concert and carried Bottega Veneta Knot satin and snakeskin clutch that we first saw in October 2018 at Franciso Cerecedo Journalism Awards.
Letizia has picked up her hair in a flattering high ponytail that shows a pair of still unidentified earrings debuted in 2007 that features rings of different sizes.
Once again we can see her Karen Hallem ring.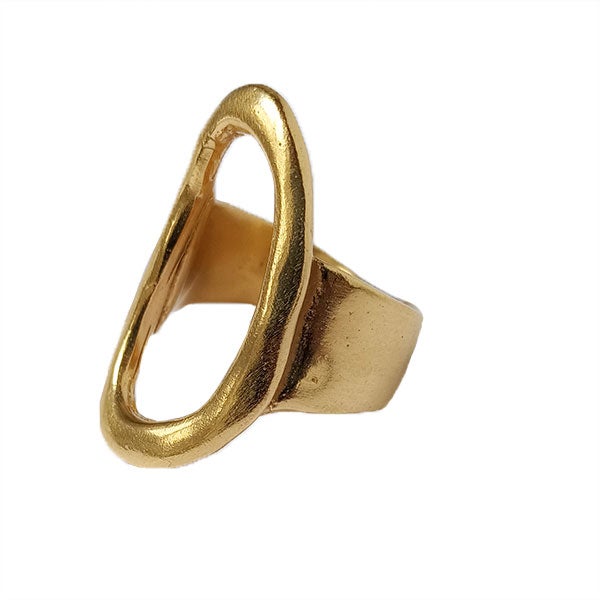 Dress Like Queen