Spanish King Felipe and Queen Letizia attended the events held on the occasion of the XVI Congress of the Association of Academies of the Spanish Language (ASALE) in Seville.
Upon arrival at the Headquarters of the Cajasol Foundation, the royal couple held a meeting with the directors and presidents of the Academies of the Spanish Language of America, the Philippines and Equatorial Guinea, and the members of the Foundation's Board of Trustees pro Royal Spanish Academy.
Then Felipe and Queen Letizia presided over the closing ceremony of the XVI Congress of the Association of Academies of the Spanish Language (ASALE), whose main objective was"to reflect on the main problems of the Spanish language", that brought together members of the 23 Spanish language academies around the world, highlighting the irruption of artificial intelligence in speech among the broad program.
King Felipe and Queen Letizia were presented with the project "Spanish Language and Artificial Intelligence (LEIA)" will be presented, as well as the complete works of Miguel de Cervantes from the  RAE Classical Library.
The congress program is divided into two parts: an internal academic one, reserved for members of ASALE corporations, and a cultural one open to all citizens. The wide and varied set of cultural activities offered by congress constitutes a novel initiative aimed at strengthening the relationship of academies with society as a whole and promoting the projection of its Pan-Hispanic action.
Before leaving, the royal couple received the greetings of the members of the public gathered outside to meet them.
Coming to What Letizia Wore – Queen Letizia brought back her black Zara cape.
Underneath the cape, Queen Letizia wore red Hugo Boss Banora blouse.
The blouse features a gathered neckline,  Concealed button placket at the front and Buttoned cuffs. The blouse is available on Nordstrom in four different colourways – Scarlet Fantasy, White Polka Dots,  Light blue. Letizia also has the piece in white.
Queen Letizia paired the outfit with a new black skirt with red and light blue poppy print on it. QueenLetiziaStyle found that the skirt is from Carolina Herrera. The poppy print was available on the label's Poppy print midi Dress. She topped her skirt with a black skinny belt.
Queen paired the outfit with her red Magrit croc-effect pumps.
Letizia was carrying her black Reliquiae Spain Archy handbag that is still available online in 18+ different colours.
Her bezel diamond studs and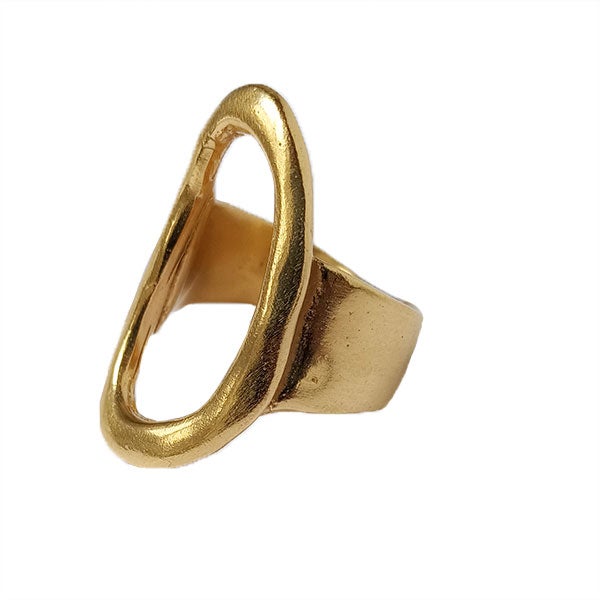 Karen Hallam ring finished the look.