Today, Queen Letizia undertook the only engagement scheduled for this week. She attended the opening of the exhibition 'Goya Drawings – Only the will is left over' at the Prado National Museum.
The exhibition is showing the work of Francisco José de Goya y Lucientes in chronological order. The artwork includes his drawings, Italian Notebooks and Bordeaux Albums.
Goya was a Spanish romantic painter and printmaker. He is considered the most important Spanish artist of the late 18th and early 19th centuries and throughout his long career were a commentator and chronicler of his era.
Upon, arrival, Queen Letizia toured the Museum and held a brief meeting with the Royal Board of the Prado National Museum and with the curators of the exhibition José Manuel Matilla and Manuela Mena.
This exhibition is the result of the work carried out to prepare a new chronological catalogue of Goya's drawings through a collaboration agreement signed in 2014 by the Botín Foundation and the Prado Museum.
Since the 1973 Gassier catalogue was published, the number of drawings has undergone modifications and there has been a need to develop a new reasoned catalogue in which the huge collection of his work from more than two centuries ago can be updated.
The exhibition brings together more than a hundred of Goya's drawings, coming from the Prado's own collections and from public and private collections around the world.
In addition, it provides a modern vision of the ideas that the artist approached on a recurring basis during his life, and that highlights the survival and relevance of his thinking.
Letizia touring the exhibition.
Before leaving, Queen Letizia talked with the attendees and guests.
Embed from Getty Images
Now to What Letizia Wore – Queen Letizia chose a stunning a pink floral Dress from her signature label –Hugo Boss.
She was wearing 'Kalocca' dress in Rose Pink. Thanks to Nuria for the id.
The €499 viscose dress with floral print in burgundy and orange featured smocked yoke waistline and an asymmetrical hemline, a turned-down collar and belt with D-ring closure.
A closer look at the print and waistline. Currently, the dress is available on Zalando in a few sizes.
Queen Letizia paired the dress with her Magrit pumps that she debuted during Peru visit in November 2018.
She was carrying her matching Magrit bag also debuted during the Peru visit.
The Spanish Queen finished her look with gold bamboo earrings debuted during Cuba visit last week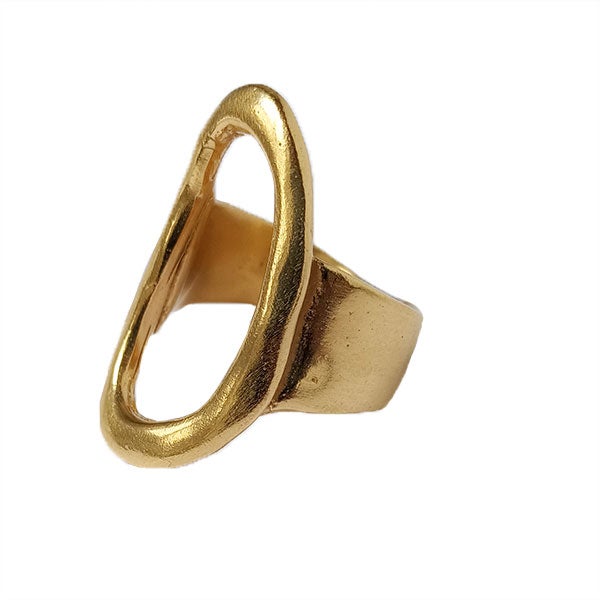 and her Karen Hallem ring.
Embed from Getty Images
Ahead of the engagement, Queen quietly joined her Mother-in-law Queen Sofia for a visit to 'New Future' market. The duo was seen last time at the rake in 2013. As per Nurias's report, Queen bought a 30Euro dress while Sofia made a purchase of Brooch costing Euro10.
Embed from Getty Images
For the market visit, Queen chose the same look but topped it with a brown suede jacket with leather panels.