King Felipe and Queen Letizia of Spain today undertook another public engagement. The Royal couple visited the Headquarters of the National Library of Spain in Madrid. Felipe and Letizia presided over the Permanent Commission of the Board of Trustees of the BNE.
After almost three months of closure, the library is reopening to the public next Monday. Addressing the board, King Felipe said, "after more than 300 years of its foundation, the National Library remains faithful to its fundamental mission and, at this time, wants to be, more than ever, a place where citizens can find ideas and the supports they need, a space for reflection and harmony ".
During the meeting, the work of the Permanent Commission and its Comprehensive Improvement Plan was reviewed. The President of the Board assured that after the opening of the public all the precautions will be taken carefully.
The library while closed its doors during the pandemic, its digital services were helping the Spaniards. Before leaving, Felipe and Letizia reviewed the measures taken by the library staff against the Covid-19 in the face of the imminent gradual reopening of its rooms and cultural activities.
A video of the visit.
Queen Letizia wore a gorgeous and professional outfit.
She premiered dark blue Boss Short-sleeved top in crinkle crepe with stretch. The top is described as, "A versatile top by HUGO Womenswear, cut to a regular fit and topped with a round neckline. Created in crinkle crepe with stretch for comfort, this short-sleeved top features side slits, a longer hem at the back and rear zip."
The top is currently available in dark blue, light orange and white tones.
Letizia paired the top with a high-waist flared navy blue trouser.
It looks like Boss Tulea Side Zip Tropical Stretch Wool Trousers but the wideness of the trouser hems seems bit different. I will update the post once the trouser is identified. Letizia topped the outfit with her a matching skinny belt.
Queen was wearing her Magrit Liza pumps.
She carried her Carolina Herrera Baret Clutch
Letizia finisher her look with gold hoops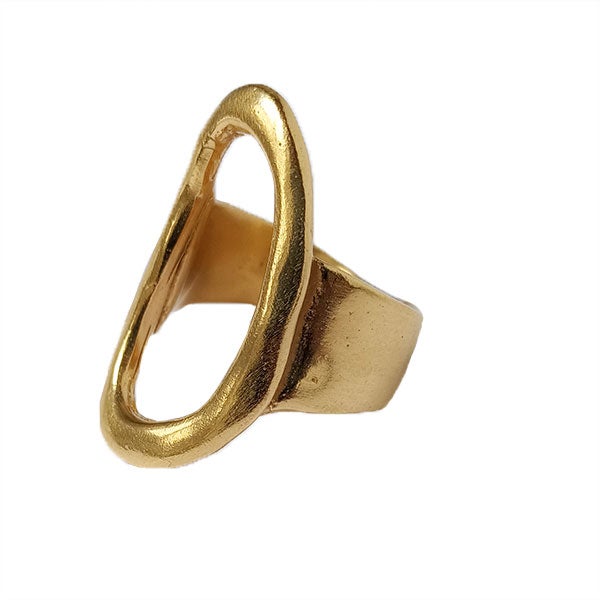 And her Karen Hallam ring.