On Thursday afternoon, King Felipe and Queen Letizia of Spain visited the Prado National Museum in Madrid to launch the 'Spain For Sure' campaign to project the image of Spain abroad. The project is the result of a collaboration between the MAEC, the CEOE, the Spanish Chamber of Commerce and the Forum of Renowned Spanish Brands.
Promoting a positive image of Spain abroad, especially after the difficult effects of the pandemic, the 'Spain For Sure' campaign involves prominent Spanish personalities that are well-known abroad such as Fernando Alonso, Pau Gasol, and Rafael Nadal.
Today, Felipe and Letizia joined the authorities for the video presentation of the campaign in the auditorium of the Prado National Museum that is one of the internationally recognized emblems of Spanish culture. The Spanish government's initiative intends to attract foreign tourists and transmit a message of confidence now the worst of the coronavirus pandemic is over in the country.
The 'Spain for Sure' campaign is aiming to have a major effect on the tourism sector in Spain as a lot of money, time and effort has been put into the project that has been in the planning stage for months.  The objective of the campaign presented today is to remind the world that values ​​such as effort, resilience and, above all, reliability and security, have remained and will remain undisturbed despite the impact of the pandemic in our country, 'Spain is a country that you can trust, a country that you can believe in, a safe country'.
During the visit, King and Queen toured the Museum and posed in the front of famous Las Meninas.
Addressing the gathering, King Felipe and Spain asked for the "faith and confidence in Spain". Felipe said, "let us not ignore the difficulties and maintain the will for continuous improvement, to overcome them; and let us never forget that together – with realism and courage – we will know how to get ahead and place ourselves in the good place that we as a nation deserve".
Video of the visit.
For the day, Queen Letizia of Spain was looking gorgeous in a red outfit. She premiered long sleeve satin midi dress from Spanish label Massimo Dutti. Thanks to Nuria on Twitter for the quick id.
The red dress features a round neckline, long sleeves with button details on the sleeve and a draped skirt with a slit. The dress was part the brand's 2018 Fall-winter limited collection and retailed at €199.
Letizia paired the dress with her red Carolina Herrera Essential slingback suede pumps that she also owns in beige, black, navy and fuchsia.
Queen was carrying her red€240 Magrit Mary Satin clutch that she carried during 2017 State Banquet and debuted in June 2017.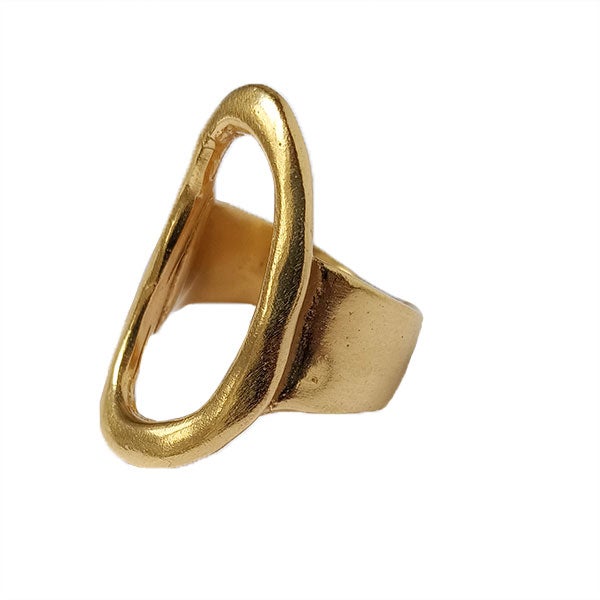 Letizia was wearing a pair of statement earrings that due to the lack of clear pictures are not identified and her Karen Hallam ring.
Update: Queen Letizia was wearing Alexandra Plata Multicolor Pavé Earrings. Thanks to UfoNoMore for the id.