Queen Letizia of Spain today hosted two audiences at the Palace of Zarzuela in Madrid. In the morning, she received the Board of Directors of the Association "Women in a Legal World (WLW)", a non-profit organization established by the Spanish professional women in the legal field.
The association works towards making sure the men and women have equal opportunities in their field of work. The association helps women achieving the same success in the professional sector as their men colleagues.
They consider it essential to empower and give visibility to excellent women in the legal field; generate an impact on society so that their opinions are taken into greater consideration. They highlight the good practices of law firms, companies and institutions in the sector; promote career advancement without gender bias and help new generations, and promote the monitoring of the 2030 Agenda.
Later on, Queen Letizia met with the Working Group of the Women STEM Chair for the promotion of science, technology, engineering and mathematics (STEM) teachings in sustainable mobility. The promoters of this initiative highlight that while more than half of university students are women, less than 26% study STEM degrees, and 1.4% in FP. 
The STEM chair works to find out the reasons behind the low rate of Women students in STEM. Figures show that while more than half of college students are female, less than 26% choose STEM-related degrees. Furthermore, about 14% of young people choose to study Basic or Medium VET, of which less than 33% are women and those who choose STEM do not reach 1.4%.
Over the next two years, among other actions already defined, situation analysis reports will be prepared in Spain and other countries with successful initiatives, vocational guidance sessions will be held towards STEM among girls and young people, interdisciplinary workshops will be developed to encourage more and more girl students to pick STEM as their academic choice.
For the day, Queen Letizia of Spain kept her look once again minimal and professional.
She was wearing a blue shirt. The shirt with full sleeves is a new addition to her wardrobe and still unidentified.
Letizia paired the blue shirt with Hugo Boss Varima Belted Skirt. We first saw the skirt in June 2019 at the Royal Spanish Academy meeting. The £199 skirt from label's 2018 collection was described as, "A streamlined skirt by BOSS Womenswear, designed in Portuguese bonded micro fabric features a fabric belt with a covered buckle and metal eyelets at the high waist. This midi-length pencil skirt offers a regular rise, flattering dividing seams and a front slit at the right knee."
Queen paired the outfit with her Magrit Liza pumps.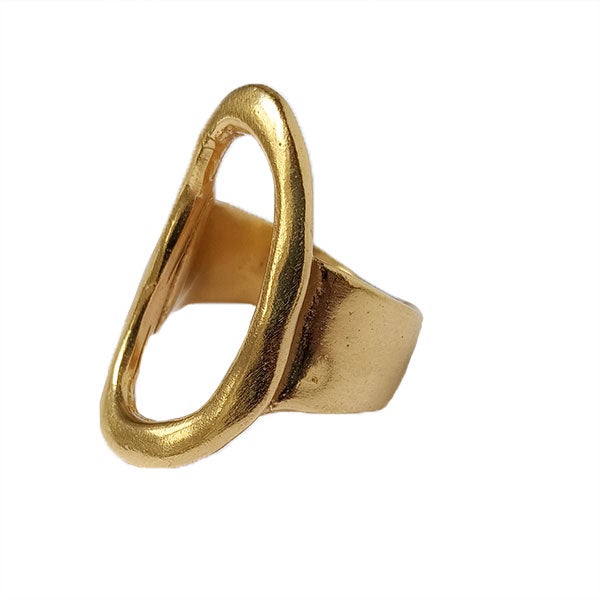 Her Karen Hallam ring was not missing either.