Spanish King Felipe VI and his wife Letizia today visited the Royal Tapestry Factory, a leading historical manufacturer in the field of textile manufacturing and restoration, on the occasion of its 300th anniversary.
Felipe V of Spain founded the Royal Tapestry Factory in 1721. Since its establishment, in the face of the needs of manufacturing and restoration of tapestries of the Crown, the Royal Tapestry Factory was expanding its activity to the manufacture of carpets. By the nineteenth century, it was serving the noble, institutional, and in the twentieth century also moved to the restoration, conservation, and cleaning of carpets.
The King and Queen had the opportunity to see masters and artisans work with the same centuries-old techniques that have made the centennial factory an international benchmark. The couple began the visit in the Francisco Bayeu Room where the four panels were presented: History of the Royal Tapestry Factory, Tapestries, Carpets, and Restoration.
Felipe and Letizia also saw the de Florit's Watercolor gallery of the old Royal Tapestry Factory and the "Acts of the Apostles" Tapestry by King Philip III. They toured the First Obrador observing the manufacture of a tapestry, a commission for tapestries for the Dresden Palace in Germany (The Dresden Royal Palace was bombed in World War II. It is being rebuilt and the Royal Tapestry Factory has won the international competition called by the Land of Saxony for the manufacture of tapestries.), and the manufacture of carpets with two knots: Spanish and Turkish.
The Royal couple during the tour of the tapestry factory.
Felipe discovered a plaque commemorating their visit and received a Tapestry La Cepa (a small tapestry made by the students of the workshop school in 2014).
Currently, the Royal Tapestry Factory is dedicated to its traditional activities, such as the manufacturing of tapestries (with orders from the Government of Saxony, the Bank of Spain or individuals, manufacturing and restoration of carpets, manufacturing of confectioners for universities, foundations, professional schools. The future of the Royal Tapestry Factory is to continue with the internationalization process, attracting customers from new markets, especially in the Middle East, Colombia, and Mexico.
For the day, Queen Letizia chose a simple and recycled look.
She was wearing her black Sandro V Neck Silk Shirt.
Letizia reamed up the shirt with her Massimo Dutti Midi Glen Patterns Wool Skirt.
Queen was wearing her Manolo Blahnik BB Snakeskin Pumps.
Letizia carried her Nina Ricci bag.
Her Gold & Roses double dagger earrings and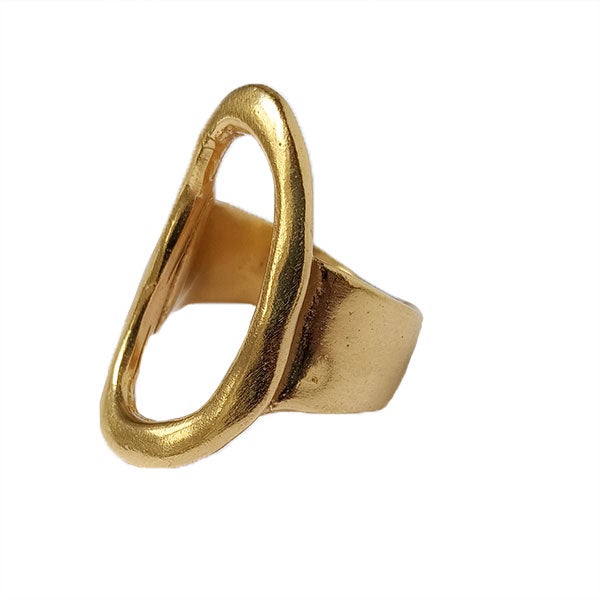 Karen Hallam's ring finished the look.