Spanish King Felipe and Queen Letizia presented the 101st edition of ABC International Journalism Awards i.e. "Mariano de Cavia", "Luca de Tena" and "Mingote" at the ABC Headquarters in Madrid. This year's winners are Javier Cercas, José María Carrascal and Ricardo Martínez Ortega 'Ricardo'.
The Awards recognize the professional career and the best journalistic works published by publishing companies in their media, in the categories regular journalism, photojournalism or drawing.
 Javier Cercas won the "Mariano de Cavia" for the article 'The revolution of the rich' published by in El País Semanal' on March 8, 2020. José María Carrascal won the "Luca de Tena" Award and Ricardo Martínez Ortega won Mingote for his cartoon published in 'El Mundo' on February 14, 2020.
A view of the award ceremony.
For the evening event,  the ex-journalist, Queen Letizia brought back her stylish Lola Li dress that she debuted at the opening of The Royal Theatre in September 2019.
The Carli dress from the designer's Spring Summer 2019 collection was defined as, "Wrapover-style satin dress with tuxedo-style lapels and gold buttons. You'll be the chicest and elegant guest at the party, whether you go for a flat shoe or the highest of heels, or you could add an eye-catching accessory. A comfortable and versatile piece you'll be able to wear year-round."
Letizia paired the dress with her CooLook Venus Hoops.
She was wearing a new silver Magrit slingback pumps. And carried silver Felipe Varela clutch.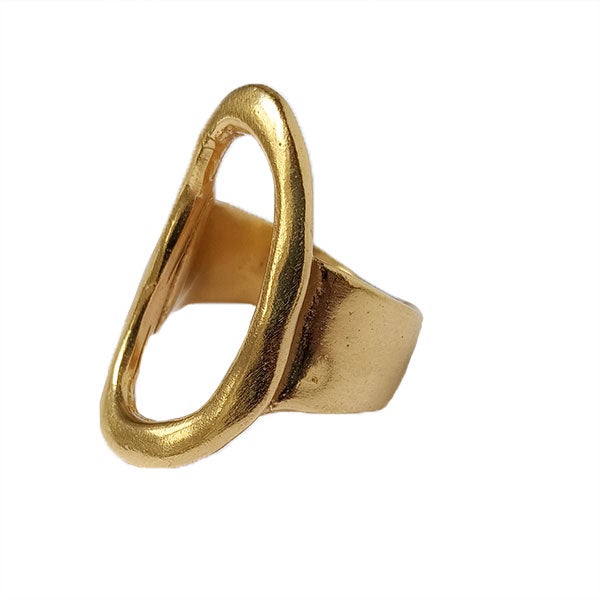 Her Karen Hallam ring was not missing.