Queen Letizia of Spain, presided over the police festival "San Juan Bautista" at the El Retiro Park in Madrid. The event coincided with the fiftieth anniversary of the admission of women in the Madrid Municipal Police Corps.
The Municipal Police of Madrid celebrated the patronage of its first patron, San Juan Bautista. This municipal body of the capital of Spain received the patronage of San Juan Bautista in the decade of the seventies. An organization whose origin dates back to the bailiffs who in the time of Felipe III were dedicated to the surveillance of the polis (city), and which had been consolidated at the beginning of the 20th century.
During the event, Queen Letizia also presented the Medals of Professional Merit and the Crosses of Merit. Doña Letizia awarded the Municipal Police Medal to the chief commissioner, José Luis Morcillo with a decree, "I present the Medal of the Municipal Police to the Civil Protection Corps of the Madrid City Council to Welcome Ángeles Nieva and Ana María Gómez; and the commemorative metope to the first promotion of women from the Municipal Police Corps to Mercedes Payo, Bonifacia Blázquez and Agustina Crespo".
The Crosses, Medals and Diplomas were delivered from the hands of the mayor and other personalities to more than a hundred municipal policemen of the Capital, Security Forces and Bodies, Armed Forces and civilian personnel: 41 Medals of Professional Merit for fifteen interventions meritorious, 92 Crosses of Professional Merit, 6 are posthumously, and another 22 to personnel of other Security Forces and Bodies, Armed Forces and civilian personnel.
A tribute was paid to the police personnel who gave their lives on duty with Royal Guards firing the guns. A Police parade was performed by various sections of the Madrid police – Central Security Unit Squad, Music Band, Gala Police Section, Commissariat Command of the Training, Cornet of orders, Script of the Body, Escort of the Script, Guide with his pet Dog, Section Commands of the Technical Scale, Unit of the Integral Units of District, Unit of Students, Section of the Central Security Unit, Representation Section of Local Police of the Community of Madrid, Civil Guard Section, Canine Section, Cyclist, Vehicle Unit Command, Motorcyclists, Four-wheeled Vehicles, Air Support Section, and closing the parade the Guard Cavalry Squadrons Royal, National Police and Municipal Police.
Now to Queen Letizia Style – Queen Letizia brought back her Salvatore Ferragamo Long Sleeve Flared Midi Dress from May 2019 School Conference.
The dress featured a collared neckline with pleated detailing, an elastic waistline and puffed sleeves.
Today, Queen paired the dress with her trusty Carolina Herrera nude slingback leather pumps.
She finished the look with Queen Sofia's Ruby and Diamond earrings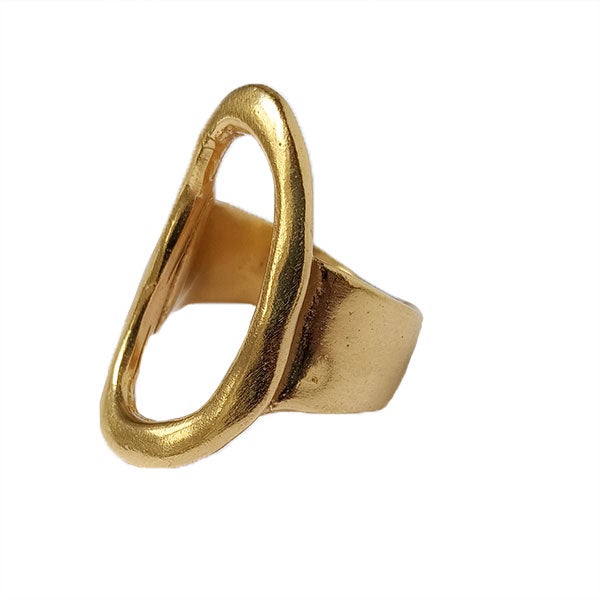 and her Karen Hallam ring.