King Felipe and Queen Letizia of Spain presided over a State event paying tribute to the victims of the COVID-19 pandemic and recognizing the efforts and hard work of frontline workers who gave their lives while working during the pandemic. The act was held at the Armory Square of The Royal Palace of Zarzuela in Madrid.
The ceremony began with the National anthem followed by lightening of the cauldron and then Felipe presented the recognitions to the survivors and family members of front-line workers. The Grand Cross of the Order of Civil Merit was presented to the Front-line worker's to thank them for their hard work and the lives they sacrificed to save thousands of lives during the pandemic.
The Royal couple joined the guests for a minute silence to honour those who are alive today because of the pandemic.
Thanking the front-line workers, King Felipe said, "today we return to this place because we need and must remember all those who are not with us. And to show, in the most solemn way, our deep respect, appreciation and admiration for the health personnel who, since the beginning of this crisis, worked tirelessly, with determination and total dedication, trying to contain a disease for which, at that time, there was no availability of treatments or vaccines".
The event was attended by the families of 102 workers in the health sector who died during the pandemic, from all over the country. As well as, the first vaccinated from several autonomous communities, among them, the first vaccinated person in Spain, Araceli Hildalgo (1924). The ceremony ended with the performance of "That's why we are together" by Josu Elberdín, by the orchestra of Radio Televisión Española and the Orfeón Pamplonés.
For the day, Queen Letizia brought back her Bottega Veneta Mid-Blue Crepe Dress that debuted in March 2018.
Made in Italy, the dress has a feminine silhouette shaped with a V-neckline and elbow-length draped gigot sleeves. Alongside pintucks that pull focus to the décolleté.
Queen paired it with black Manolo Blahnik pumps and
carried her Carolina Herrera Astrud clutch.
Letizia was wearing what looks like her Gold & Roses skyline crawler earrings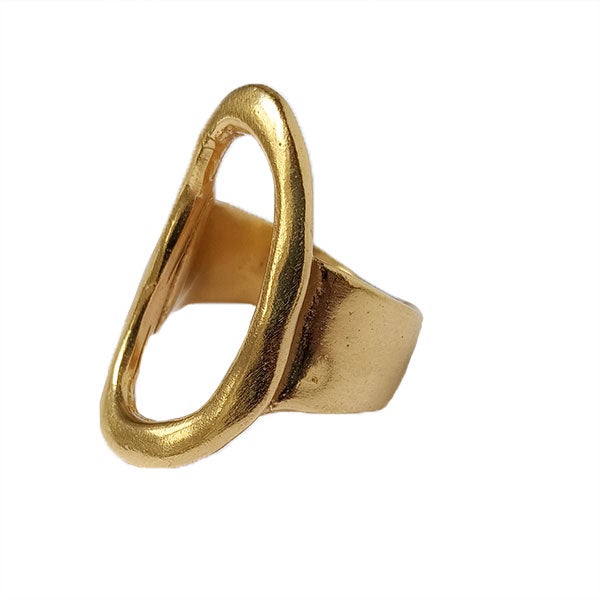 and her Karen Hallam ring.