Queen Letizia attended the final of the 2021 edition of "FameLab Spain", which aims to promote the dissemination of science through an innovative format, in combination with wit and humour. The Spanish edition of Famelab, which is being held for the ninth time in our country, is a joint initiative of the Spanish Foundation for Science and Technology (FECYT) and the British Council.
Famelab is an international contest of scientific monologues with an objective to promote the communication of science through new ways of approaching society, involving all those who in one way or another work in this field, in order to find new voices of science around the world.
Upon arrival, The Queen was received by Diana Morant, Minister of Science and Innovation; Juan Miguel Hernández León, president of the Círculo de Bellas Artes; and Inma Aguilar, general director of the Spanish Foundation for Science and Technology (FECYT).
The project began in 2005 at the Cheltenham Science Festival in the United Kingdom and has quickly established itself as an international benchmark, currently being present in more than 30 countries around the world thanks to the collaboration of the British Council.
The winners of this edition were Jesús Victorino Santos – First Prize, Laura Toribio – Second Prize and Francisco José Román – Third Prize.
A video of the day.
Now to Queen Letizia Style – Letizia was wearing her & Other Stories Belted Leather Midi Dress that she first wore in February at ART Fair.
The £299 belted leather midi dress features Kimono-style short sleeves, a v-cut neckline, a duo D-ring belt, and slanted front pockets and side slits.
Letizia paired the outfit with her Parada nude pumps.
The Queen finished her look with Coolook Venus Hoop Earrings in White Zirconia and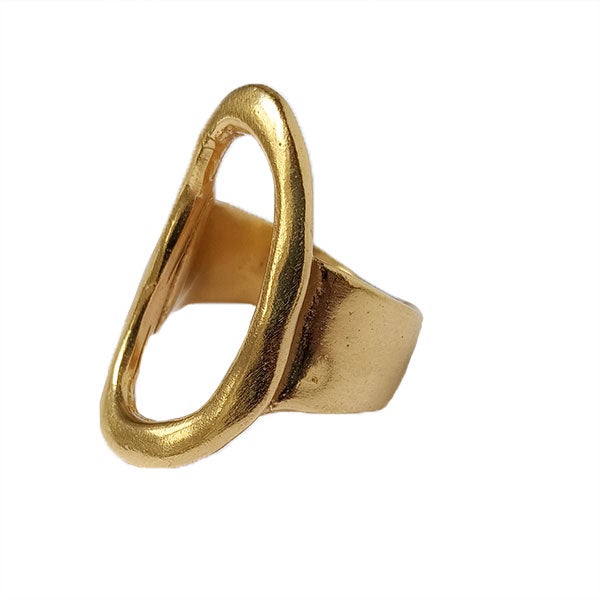 her Karen Hallam ring.