Spanish Queen Letizia presided over the inauguration ceremony of an exhibition commemorating the 40th anniversary of the "Friends of the Prado Museum Foundation" at the National Museum of Prado in Madrid. The Foundation is a private non-profit cultural institution whose origin dates back to 1980 from the initiative of a group of founders, who celebrating the historian Enrique Lafuente Ferrari, contributed the first capital necessary to develop the project.
The exhibition, open to the public until January 16, 2022, under the "Forty years of friendship. Donations from the Fundación Amigos del Museo del Prado", pay tributes to tens of thousands of Friends who have provided their support to the Museum and whose example will serve as a stimulus for new donations.
The exhibition brings together, for the first time, the works donated by the Friends of the Prado Museum Foundation thanks to the generosity of its members. It is about 36 works by a relevant group of artists, including three of the greatest masters that Spanish painting has given to universal art: Diego Velázquez, Francisco de Goya and Pablo Picasso, all of whom are also closely linked to the Prado National Museum.
Since its creation in December 1980, the Friends of the Prado Museum Foundation has not only collaborated in enriching Prado's heritage but also fosters a better knowledge of its collections through a complete program of activities. To date, more than 80,000 students have enjoyed its courses, 1,568 scholarships have been awarded, 650 professors have participated and the international projects launched have registered more than 58,000 attendees. Since the signing of the agreement between the two institutions in 2009, the Foundation has contributed nearly 30 million euros to the Museum.
During the visit, Queen Letizia toured room 9 of the Villanueva Building where the exhibition is being hosted. Accompanied by the curator of the exhibition, Alberto Pancorbo, Letizia learned about the various art pieces and the history behind them.
Before leaving, Letizia held a brief meeting with the Board of Trustees.
Moving towards Queen Letizia Style – Letizia brought back her Pedro Del Hierro Pale Blue Dress that she first wore in April 2019 during a Mozambique visit.
Coming from the label's Spring Summer 2019 ready-to-wear collection, the dress features shirt style collars, full sleeves, a belted waistline and a slightly asymmetric hemline.
Letizia teamed up the dress with her nude Carolina Herrera slingback leather pumps.
Her Bvlgari diamond and aquamarine white gold hoop earrings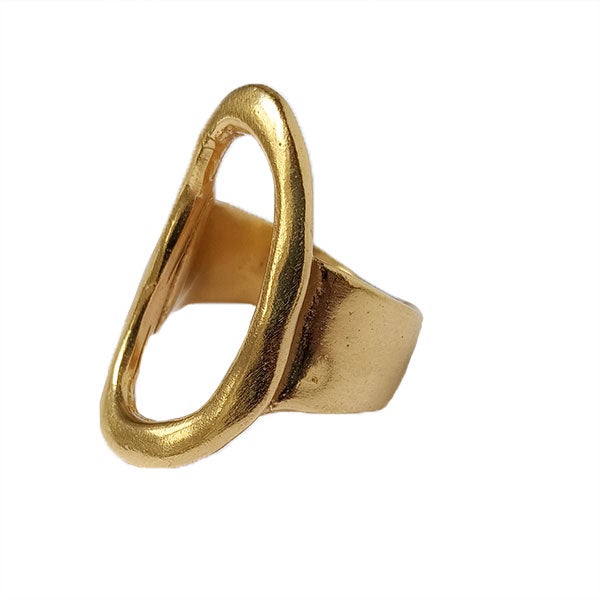 and Karen Hallam ring finished the look