After almost 6 weeks long summer break, Spanish Queen Letizia came back to work on Monday. Letizia attended the first edition of the "Retina ECO Awards" at the Giner de los Ríos Foundation in Madrid.
Organized by the newspaper El País in collaboration with the consulting firm Capgemini, the Retina ECO Awards, recognize the best projects of the year 2020 in the field of the fight against climate change and sustainability using technology.
Queen Letizia presented the awards in the four categories: "Green generation – for the generation and distribution of clean and renewable energies", "Efficient consumption – for the ideas to reduce the energy consumption", "Smart mobility –  in the field of urban and interurban mobility, logistics and smart distribution" and "Sustainable ecosystem – for the projects with a sectorial or multi-company impact that seek sustainable development and advancement in environmental projects". Each category had three finalists and the winner was announced during the award ceremony.
The jury of the award ceremony included Sara Aagesen, Secretary of State for Energy; Luis Abad, CEO of Capgemini Spain; Dimitri Bountolos, general director of Information Systems and Innovation at Ferrovial; Lara de Mesa, Global Director of Responsible Banking at Banco Santander; Begoña Gómez, director of the Extraordinary Chair of Social Transformation at the UCM; Cristina Rivero, Director of Industry, Energy, Environment and Climate at CEOE; Sara de la Rica, director of the ISEAK Foundation and president of the Iberdrola Sustainable Development Commission; and Jaime García Cantero, content director for Retina.
A video of the day
Embed from Getty Images
For the evening, Queen Letizia chose an elegant and classic black look – a pencil off-shoulder midi-length dress with a ruffled neckline and belted waistline.
Queen Letizia was wearing Maria Malo Lovely Lolita Dress. Thanks to Heaven on Twitter for the id. The, 100% sustainable, €129 dress is made from high-quality Organic Bamboo and suits the agenda of the day – the environment.  The dress is currently available online.
Embed from Getty Images
Another look at the dress.
The Queen paired the outfit with Carolina Herrera black slingback suede pumps
Embed from Getty Images
and her Magrit clutch.
Letizia finished the look with her gold Tous Shell earrings and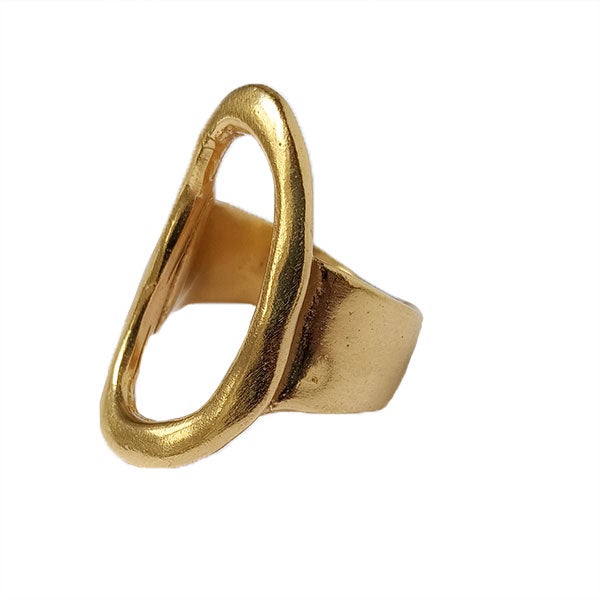 Karen Hallam ring.
Embed from Getty Images
Last week Princess Leonor of Spain started her study at the UWC Atlantic College in Wales, United Kingdom. It was announced earlier this year that the Future Queen of Spain will attend two years of Academic years at the Welsh school.
Embed from Getty Images
King Felipe, Queen Letizia and Infanta Sofia bid goodbye to Leonor at the Madrid airport on Monday morning. Leonor's classes started on Tuesday.
We will see Letizia tomorrow at the official lunch that will be hosted in the honour of President of Chile.