Queen Letizia of Spain, today, attended the annual meeting of Directors of Cervantes Institutes at the Tabakalera Cultural Center (Donostia-San Sebastián). The Instituto Cervantes is the public institution created by Spain in 1991 for the promotion and teaching of the Spanish language and for the dissemination of Spanish and Latin American culture. Its headquarters are in Madrid and Alcalá de Henares, the birthplace of the writer Miguel de Cervantes, while the Institute's centers are spread over four continents.
Letizia arrived at the center for the last public engagement of the year 2021. She was accompanied by  the Secretary of State for Latin America and the Caribbean and Spanish in the World,
Upon arrival, Letizia met with the directors of the Cervantes center and the management team of the Cervantes Institute and stood for a group photograph.
King Felipe VI is the Honorary President of the Cervantes Institute, but Queen Letizia's involvement with the institute plays a big role in its working and promotion. Last week she visited Senegal to open the Cervante headquarters there.
During the meeting, the director of the Cervantes Institute presented and moderated the panel of directors "30 years of the Cervantes Institute: evolution and future prospects", where the directors of the Cervantes Institute of Casablanca, Tokyo, New York, and Brussels spoke. The meeting ended with a round of questions and answers.  Before leaving Queen Letizia met with the attendees.
This was Queen Letizia's last public engagement of the year 2021. We might have something impromptu or embargoed before the year-end otherwise Palace has nothing publicly scheduled for either King Felipe or Queen Letizia for the rest of the year. Queen Letizia will be back to Royal duties on January 06th.
For the day, Queen Letizia of Spain was wearing her Black Carolina Herrera coat.
Underneath the coat, Letizia chose her black Sandro blouse, first worn in 2020 at the opening of the professional courses, with the Massimo Dutti skirt debuting in February 2019 at the inauguration of FITUR.
Letizia teamed up the look with her Prada black Saffino leather pumps.
The new element of the look was a Mauska black Rosario Medium bag. The Basque label offers the €335 bag in three sizes and three shades
The Queen was wearing her ufo Gold hoops that we have seen through the year many times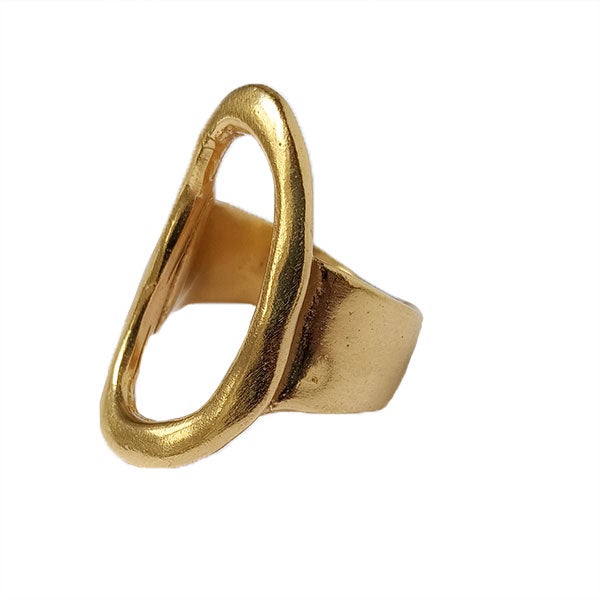 and her Karen Hallam ring.
Last week The Spanish Palace released the Royal Family's Christmas card picture. The picture was taken in the gardens of the Royal Palace of Zarzuela. The card has signatures of Royals printed on it.