King Felipe VI and Queen Letizia of Spain presided over the opening of the 2022 / 2023 season of the Royal Theatre with the revival of the opera "Aída", by Giuseppe Verdi in Madrid.
This was Queen Letizia's first official event since returning from her German State visit last week.
This year's season will last until November 14th and the opera "Aída", by Giuseppe Verdi will be performed 20 times at the Theatre during the tenure. The set of the opera is designed by the set designer Hugo de Ana and the music direction is given by Nicola Luisotti, Daniel Oren and Diego García Rodríguez.
The season opening of the Royal Theatre is one of the staple events of the Spanish Royal Calendar. Usually, either The King and Queen or Queen Sofia attend the opening.
The evening began with the National Anthem once the Royal couple took their seats in the Royal box.
For the evening, Queen Letizia chose to continue her spree of supporting local fashion and was wearing a stunning navy Miphai 'Paris' dress. Thanks to Nuria for the quick ids.
The crepe €195 dress features a large ruffle at the asymmetric hemline with a flared skirt. The dress has french sleeves, a Closed front boat neckline and a gorgeous open back side.  The dress is currently available in all sizes and different shades on the official online store of the Spanish label.
The brand name might be familiar as Princess Leonor of Spain wore a gorgeous evening frock from the same label earlier this year in July when she presented the Princess of Girona Foundation awards.
Letizia paired the outfit with Sibela Juliette earrings. The €98 earrings were officially described as, "The Juliette earrings in sterling silver 925 thousandths and finished in rhodium, are one of our most spectacular creations. With its majestic and refined sapphire and champagne tear-shaped cut stones, in the traditional claw setting. Its large size and brightness will capture the attention of all eyes".
The Queen teamed up the look with Magrit slingback golden pumps and
and matching Golden Clutch.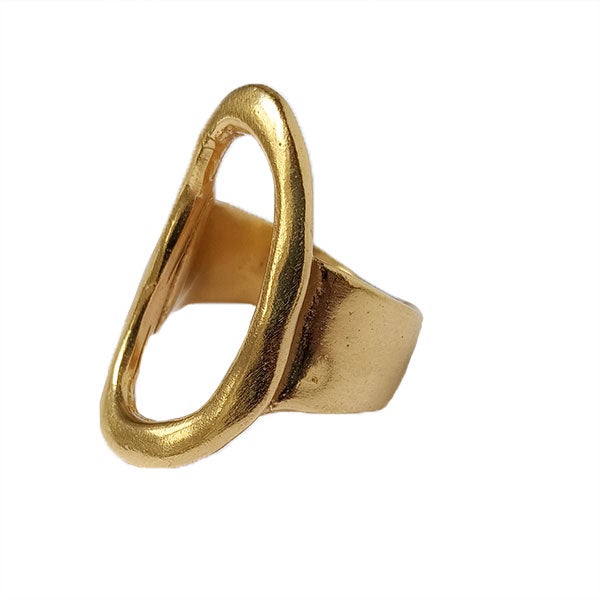 Her Karen Hallam ring was not missing either.
This is not the first time that Letizia chose a stunning navy look for the opening of the Royal theatre season. In 2018 Queen Letizia wore a navy jumpsuit with a cape from the Spanish label Pedro Del Hierro.
Next, we will see The Spanish Royal Family this week at the Princess of Asturias awards events.