Queen Letizia of Spain today visited the Niño Jesús University Children's Hospital in Madrid to learn about the "Yo Cuento" Project – a theatre initiative that gives voice to the children of Niño Jesús and seeks to enrich the quality of life of minors.
This was Queen Letizia of Spain's last official engagement of the year 2022. The family will be celebrating Christmas and New year privately next week. Once again Queen Letizia proved to be one of the busiest royals in the world making 138 public appearances in the year. Many of those days have multiple engagements scheduled in the day.
The Niño Jesús University Children's Hospital is a monographic health centre dedicated exclusively, since its foundation, to paediatric pathology. Since its establishment in 1877, it has been a national reference paediatric health centre.
During her visit to the hospital, Queen Letizia heard about the "Yo Cuento" project, which is being developed by the Niño Jesús Children's Public Hospital with actors and theatre and film directors to improve the emotional state of Neurology patients. Currently, thirty children with different neurological diseases are participating to work on their self-esteem and their social skills.
Queen Letizia met with these young artists and their families and heard how the project is bringing positivity to their lives while they are going through a difficult period.  The use of arts has proven to bring an improvement in kids' sociability, mood, communication aspects and quality of life. A theatre is a tool that helps them relate again and is part of their own treatment.
It also helps the artists who share this adventure with the children to change their perception of disability and helps the medical staff find a space in which to interact with the patient from a more playful point of view. This project is sponsored with the help of Netflix, Fundación La Caixa, Jazz Pharmaceuticals, Cecabank, Fundación Academia de Cine, Asociación Actays, Guerreros Púrpura and the Spanish Diabetes Federation, as well as the Biomedical Research Foundation of Hospital Niño Jesús.
Heading towards Queen Letizia Style – Once again Letizia chose a familiar look and a stunning shade for the public outing.
Queen Letizia was wearing a hot pink Hugo Boss Spring Autumn Coat. Thanks to Tracking Royals for the id.  The coat featured slanted flap pockets, flared silhouette with fitted detailing on the waistline.
Letizia teamed up the coat with her Hugo Boss Banora blouse that she first wore in October this year during German State visit.  The sold-out blouse was described as, "A lightweight blouse by BOSS Womenswear, offered in a timeless fit with small pleats at the neckline. This long-sleeved blouse is tailored in pure silk with a soft finish. A concealed closure and curved hem complete the minimalist appeal of this elegant design". Letizia owned the same design in many different shades also.
She once again paired the blouse with matching sold-out Hugo Boss Tiluna1 Trousers in the same shade worn on the same day in Germany.
She topped the trouser with her Hugo Boss Amie Belt.
Another new element of the look was Massimo Dutti Open-Back Leather Heeled Shoes. Thanks to letiziaroyalfashionlook for the id.
The Queen finished her outfit of the day with Gold & Roses Shewel Triple Hoops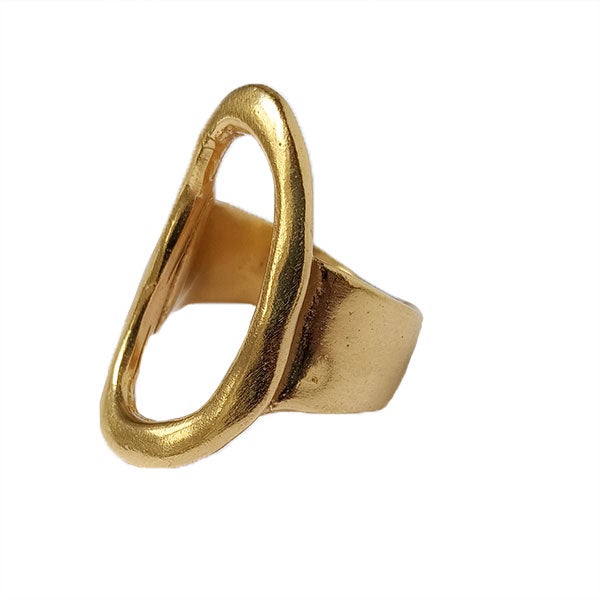 And her Karen Hallam ring.
And with this, we conclude Queen Letizia's 2022 Life and Style details from official public appearances.  Next week could possibly bring one surprise family outing but we will find out only if and when it happens. I will be reviewing her style throughout the day in another post sometime next week. Would love to know which of her outfits you loved this year. You can read all about Queen Letizia and her style throughout the years here.
Thank you so much for a great year and standing by Regal Fille. I wish you all a merry Christmas and a very Happy New Year!!!