In the last leg of the South Korea state visit, King Felipe and Queen Letizia of Spain visited the leading Korean technology Science park –LG.
At the science park, the royal couple was informed about the evolution of the company and its main projects before showing them some of its latest products and prototypes in research and on the future in Artificial Intelligence and 5G Technologies on which LG is focusing.
Next, they toured the Innovation Gallery, where they see the working of an autonomous vehicle "Clover", Oled sound devices and roller screen, and finally the robotics space.
In the LG Science park 22,000 engineers, scientists and developers work on technological advances that allow artificial intelligence to be applied to smart homes and cities. The campus, opened last year, has an area of ​​1.1 hectares and is made up of 26 buildings, parks and exhibition areas.
A video of the engagement.
The final engagement of the state visit was a meeting the Spanish people living in the Republic of Korea.
The reception ended the State Visit and Felipe and Letizia returned to Spain.
A video of the event.
For the last engagement, the stylish Spanish Queen chose a simple yet really regal look.
Letizia wore a Confetti print shirt dress from Spanish label Massimo Dutti.
The $160 print shirt dress features an A-line fit, round neck, side zip fastening, and long sleeves with buttoned cuffs, asymmetric hem and lining.
The dress is currently available in all sizes.
Letizia paired the dress with orange toned red accessories. She was wearing suede pumps from Magrit that she debuted in November 2018 during Peru visit.
And was carrying a matching handbag from the same label debuted on the same day in November 2018 during Peru visit.
Queen finished her look with her white gold and citrine earrings that are still unidentified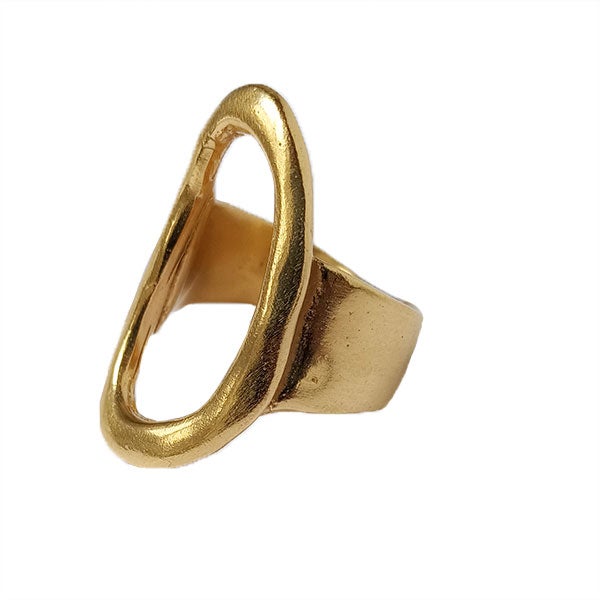 And of course, her Karen Hallam ring was ever-present.
If you are just joining us here on the blog, then you might like to check Letizia's busy schedule of this week.