After last night's gala dinner hosted by the President and First Lady of South Korea, the Spanish King and Queen had a busy start for the day 2 of their State visit to the Asian Country.
Early in the morning, Queen Letizia visited the Headquarters of the Commercial Investment Promotion Agency of the Republic of Korea (KOTRA), accompanied by the First Lady of the Republic of Korea, Kim Jung-sook. At the same time, King Felipe hosted a breakfast with the representatives of the main industrial conglomerates of the Republic of Korea that was also attended by the Spanish delegation.
Both the ladies held a meeting with authorities from various South Korean technology emerging companies focused on improving the lives of disadvantaged people, helping to combat the climate crisis or quickly detecting diseases such as malaria.
In KOTRA, those responsible for five newly created South Korean startups explained the use they have made of new technologies to contribute to social causes.  One of them, Dot, focused on supporting people with visual impairment or hearing problems in developing countries, the designer explained that he has created a smartwatch that allows Braille to transform texts.
A video of the visit.
Next, King Felipe and Queen Letizia visited the Seoul City Hall, where they held a meeting with the mayor of Seoul, Park Won-soon, who made a presentation, on a digital screen, of the Seoul Smart City project.
The smart city project enables the city administration to manage sustainably and efficiently this city of 10 million inhabitants.
The royal couple receiving the briefing about the project.
Then, the mayor of Seoul presented the King with "Honorary Citizens" of the City along with a Declaration that carries this distinction, a Medal and a Band.
A video of the visit.
For the first part of day 2, Queen Letizia wore her signature style – elegant business attire.
She chose white Carolina Herrera white silk baroque blouse that we first saw in May 2017 at BBVA Foundation meeting (This post was my first ever post of Queen Letizia on this blog).
Queen paired the blouse with a new Hugo Boss skirt. She chose Regular-fit pencil skirt in lambskin from her go-to label.
The £369.00 skirt is described as, "A chic pencil skirt by BOSS Womenswear, crafted in lambskin with a super-soft feel. Cut to a straight fit for a flattering silhouette, this sleek skirt is designed with a back vent and smooth lining."
The skirt is available in three colours – Dark red, light brown and black.
Letizia debuted a pair of red leather pumps from Magrit and
Carried a matching handbag that I believe is from the same label but will update if any new confirmation comes.
She finished the look with Queen Sofia's Aldao white gold, diamonds and rubies earrings and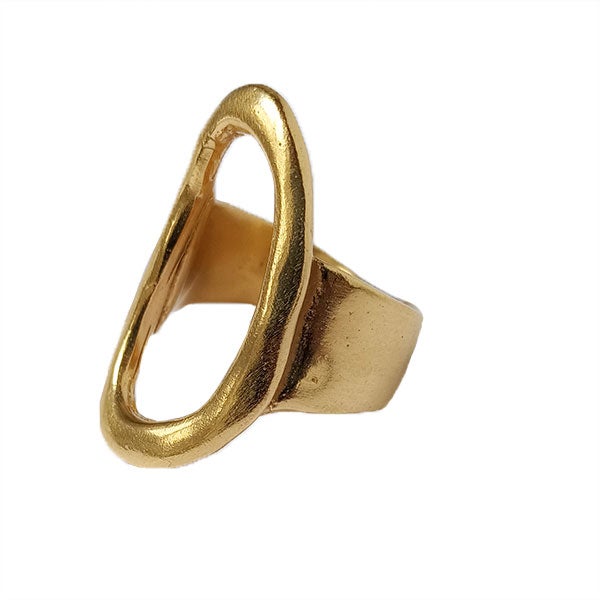 her Karen Hallam ring.