Today, King Felipe and Queen Letizia of Spain presided over the premiere of the opera "Un Ballo in Maschera", by Giuseppe Verdi, on the occasion of the opening of the 24th season of the Teatro Real (The Royal Theatre) in Madrid.
The Royal couple met with the members of the Royal Theater Board of Trustees upon arrival before heading taking seats in the Royal box of the theatre.
The evening began with the National Anthem and a brief speech by Mario Vargas Llosa, honorary president of the Advisory Council of the Royal Theater.
The opera "Un Ballo in Maschera" is based on the assassination of King Gustav III of Sweden in 1792, who was shot during a masked ball as the result of a political conspiracy, dying 13 days later from his wounds. Fact that had been brought to the stage by means of a libretto by Eugène Scribe that led to the opera Gustave III by Daniel-François Auber is an amazing work of art.
It was first performed at the Teatro Apollo in Rome in 1859. The Verdi's opera went through many changes during the period, caused by the censorship in both Naples and in Rome. It was also effected by the political situation in France in January 1858 when Napoleon III went to watch Rossini's Guillaume Tell. Going through different names, it was finally  named Una vendetta in domino and then to Un ballo in maschera in 1859. Reportedly, it was one of the most controversial work of Giuseppe Verdi.
At the end of the Opera, King Felipe and Queen Letizia met with the Opera team that included artists, director, music director and the other staff.
Embed from Getty Images
Proving my yesterday's prediction wrong, once again Queen Letizia of Spain chose to repeat her wardrobe. I was accepting a glamorous style but the 48 years old Spanish Queen went for her trusty Carolina Herrera outfit. She wore Carolina Herrera Red Lace Dress.
We first saw the dress in June 2017 at the 40th anniversary of the General elections. Queen Letizia again wore the dress in October 2018 at the Princess of Asturias pre-award reception and  July 2019 for a visit to Valencia.
Letizia paired the dress with her red CH Carolina Herrera Essential Slingback Red Suede Pumps.
Queen was carrying her Carolina Herrera Metropolitan Insignia Small Clutch.
She was wearing UFO gold hoop earrings debuted at the opening of vocational courses in September 2019.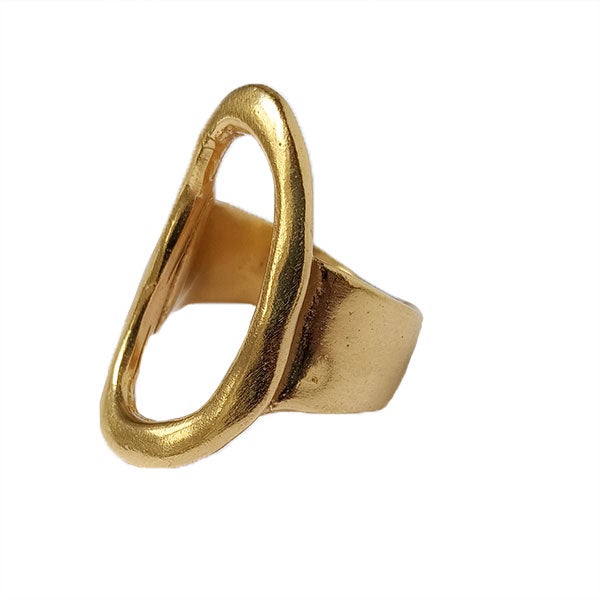 And her Karen Hallam ring.