King Felipe VI and Queen Letizia of Spain presented the XXXVIII Edition of the "Francisco Cerecedo" Journalism Award at the Mandarín Oriental Ritz Hotel in Madrid. King Felipe is the honorary president of the Association of European Journalists (APE).
The "Francisco Cerecedo" Journalism Award is convened annually by the Association of European Journalists under the sponsorship of BBVA. It is endowed with twenty-four thousand euros (€ 24,000) and a medal designed by the sculptor Julio López Hernández.
The evening began with a performance by the violinist, Pablo Martos, who performed "Chacona" by Johan Sebastian Bach.  This year's award went to the American journalist, historian, columnist, and writer Anne Applebaum.
King Felipe addressed the gathering in English. He said, "I would like this edition of this award to be remembered as a one in which the Association rewarded the work which better described what was happening in a troubled world. Not only as a warning but also and above all, as a message to raise awareness and as a call for unity. Thank you, Anne,  for reminding us of the value of being together and also working together for a shared set of ideas and Universal principles that we must always strive to uphold and to which we will continue to devote our full attention, none other than the Principles of democracy".
Anne Applebaum received the award  "for her research and outreach work on authoritarianism and new populist phenomena. Her articles in The Atlantic and previously in The Economist, Evening Standard, and The Washington Post are a reference for understanding social and political movements from European countries such as Hungary and Poland, where some of the principles, freedoms, and values ​​intrinsic to the European Union are in question. "
Embed from Getty Images
Coming to Queen Letizia Style – Letizia was wearing her Hugo Boss Dandora dress debuted in December 2019 at the ABC Journalism awards.
The dress was a customized version of a $795 Satin-back crepe evening gown with macramé and fringe detailing featuring hand-crafted macramé detailing across the shoulders and fluid fringing at the upper body and arms.
Letizia paired the outfit with her Manolo Blahnik snake-skin pumps.
She was carrying a Nina Ricci Arc clutch bag.
The Queen teamed up her outfit with Tous earrings and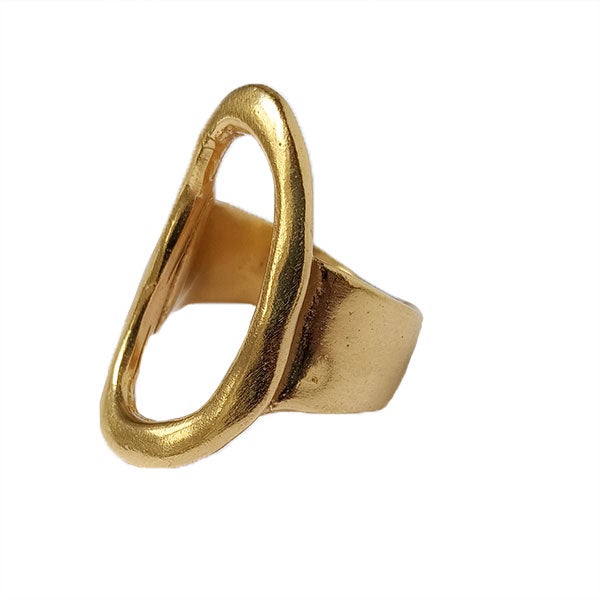 Karen Hallam ring.