King Felipe VI and Queen Letizia of Spain hosted the annual Diplomatic Corps Reception at the Royal Palace of Zarzuela in Madrid.  They were joined by the President of the Government, Pedro Sánchez Pérez-Castejón, and the Minister of Foreign Affairs, European Union and Cooperation, José Manuel Albares.
The Royal couple received ambassadors and representatives in the Gasparini parlor of the Royal Palace. The diplomatic corps are the individuals assigned by various countries to represent them in Spain.
After greeting the diplomatic corps, the guests moved towards the Throne room where King Felipe addressed the gathering. In his speech, Felipe said, ".a large part of global attention in 2021 has remained focused on the fight against the pandemic that we have been suffering for nearly two years. However, the global challenges that the International Community faced prior to the pandemic remain, and its response to them must continue vigorously. In this demanding task, you will find in Spain a constructive member of international society and a willing partner, who is committed to multilateralism and committed to the respect for international laws".
The reception concluded with the King and Queen holding a meeting with the attendees.
A video of the day.
Moving towards Queen Letizia Style, once again surprising the fashion world, Letizia chose a vintage Valentino number from her Mother-in-Law, Queen Sofia's closet.  Thanks to Nuria for the id.
Embed from Getty Images
45 years ago, Queen Sofia wore this white and green Valentino dress during the German state visit in 1977.
The dress features a delicate off-pink bodice that has white, pink, and green embroidery on it and a green skirt that is topped with a pink three-cord belt.
This is not the first time we saw Queen Letizia wearing something vintage from Queen Sofia's closet. She first wore a dress from Sofia's wardrobe in January 2018 at King Juan Carlos' 75th birthday celebration.
Then we saw her in a red dress at the National Fashion Awards in December 2018 that Queen Sofia wore in 1980.
Last year, Letizia chose a delicate 40 years old pink dress to welcome the Chilean President at the Palace.
Today, Letizia paired the dress with her Tous ruby and emerald earrings.
The Queen was wearing a new pair of leather platform pumps in a nude shade.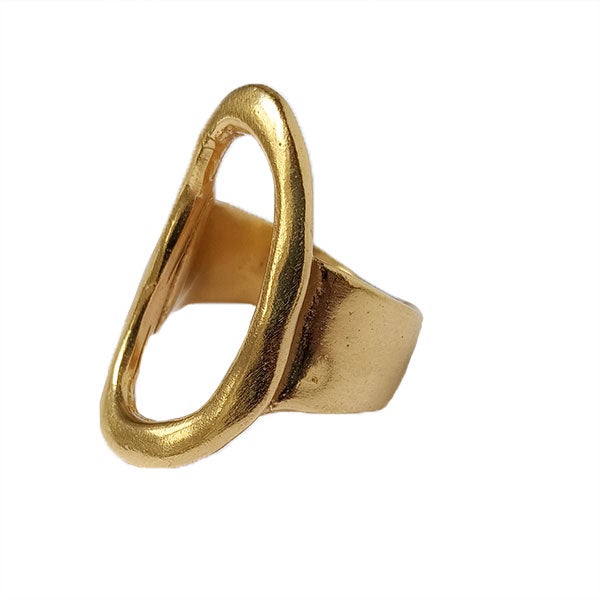 Her Karen Hallam ring and left ear stud earring were not missing either.