After the welcome ceremony and tour of the Havana city, Spanish King Felipe and his wife Queen Letizia ended the day with a Theatrical performance. The royal couple visited the Great Theater of Havana "Alicia Alonso".
The Spanish royal couple was there see a photographic exhibition of the EFE Agency "Spain-Cuba: with you in the distance" in the Alejo Carpentier hall of the Havana Theatre.
The exhibition was held to celebrate the fifth centenary of the Cuban capital, founded by the Spaniards in 1519, and also commemorates the 80 years of the Agency EFE and the Iberia airline that has been flying to Cuba from Spain for 70 years.
The exhibition was showing the deep ties that unite the Spanish and Cuban peoples through cultural, sporting, social and political landmarks.
A video of the exhibition visit.
After visiting the exhibition, King Felipe and Queen Letizia attended Ballet Gala at the theatre.
The royal couple arriving for the Ballet performance.
During the gala, four pieces were performed: A classical ballet by the National Ballet of Cuba, contemporary dance by the Carlos Acosta Company, Cuban folk dance by of the National Folkloric Ensemble of Cuba, and a fusion dance (Afro-Cuban-Spanish) by the Lizt Alfonso Company.
The royal couple stood for a group photograph with the artists after the performance.
The day 1 of the Cuba state visit ended with a dinner offered by the President of the country, Miguel Díaz-Canel, and his wife, Lis Cuesta, at the headquarters of the State Council. The Chamber Orchestra of Havana performed several pieces to liven up the meeting.
A view of the dinner table.
King Felipe and Queen Letizia arriving for the dinner with the President and First Lady.
Now to What Letizia Wore – Queen Letizia brought back the red stunning dress that we first saw in August this year at the Balearic Society reception hosted by the royal couple during the summer break in Mallorca.
Once again Letizia paired the look with her gold Jimmy Choo 'Misty 120' liquid mirror leather platform sandals debuted in Argentina this year. The $ 875 sandals are available online are also available on Harrods, Farfetch.
She was carrying Carolina Herrera Metropolitan Insignia clutch that she first carried in March during the Gala dinner in Argentina this year.
Her gold hoop earrings that she debuted at the opening of vocational courses in September this year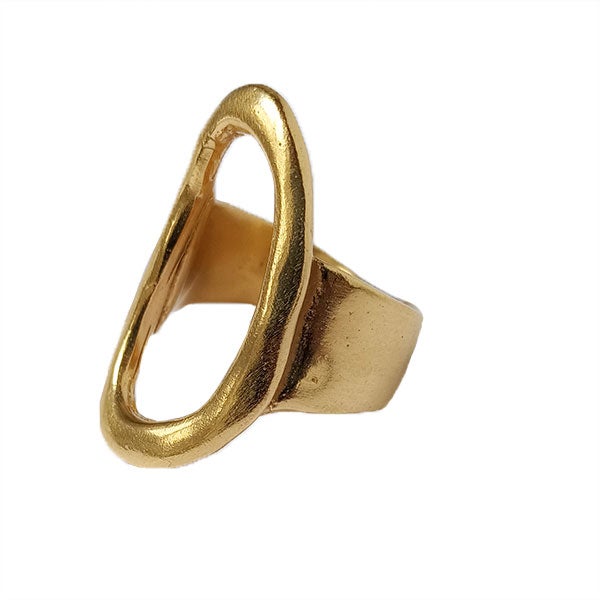 And her Karen Hallem ring finished the look.